Project Superpowers #1 
Writer: Rob Williams
Artist: Sergio Davila
Colorist: Felideus
Letterer: Simon Bowland
Review by JonahVark
This review may contain some spoilers.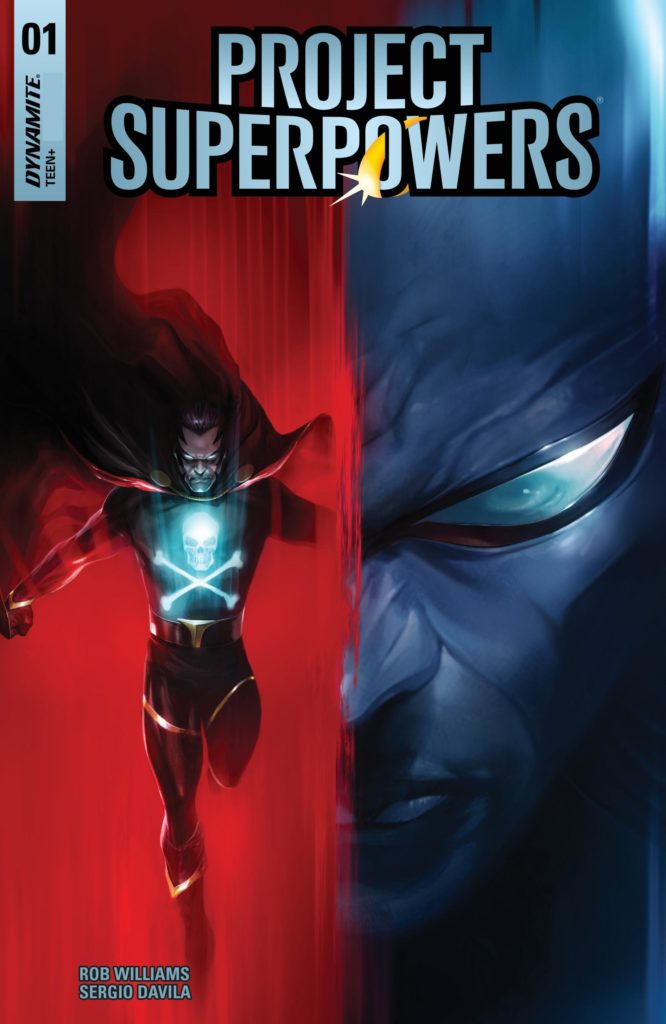 Maybe you are more comically diverse than I, but this is the first time I heard of the comic book Project Superpowers. This current run continues the story of the original Project Superpowers, beginning in January 2008, published by Dynamite Entertainment. It was co-plotted by Jim Krueger and Alex Ross, with scripts by Jim Krueger, and covers by Alex Ross.
I am genuinely confused by my read of this first issue. From the get-go, we are introduced to a figure wrapped in an American flag. Imagine Darth Sidious from Star Wars, but the black robe is one giant American flag. Then we are slowly introduced to the "superheroes" of the book. Masquerade is a beautiful blonde who seems to have lost the will to be a superhero and no longer knows who the enemy is. I like the overarching tone of this theme. Many comics have clear-cut good and bad characters. Masquerade no longer sees the world as clear-cut and it seems that the heroes are retired. Oh, did I mention that she was teleported from the 1940's in an urn? Yeah, I don't know either.
As the book progresses, more superheroes appear because planes lose power and are falling out of the sky. I was taken aback by their names: Green Lama, Black Terror, The Scarab, and The Mighty Samson, who could be the original biblical Samson. He is old, blind, and super strong. Green Lama has magical abilities. Black Terror, who is super strong and has some invulnerability, runs into trouble saving people because of his name. However, that should come as no surprise, who wants to be saved by The Black Terror? The Scarab has a suit that offers him flight and advanced weaponry, which we do not see. Masquerade rounds out the team with some sort of possession/telepathy powers.
Even with their unusual names, the team seems really interesting and I look forward to reading about how they work together. We get a brief insight into this, as they try to save crashing planes. Then enters our villain, The Death-Defying Devil. Seriously, these names are fantastic. I will not spoil what happens with the planes or what The Death-Defying Devil does. I am still confused about this book and where the story is going.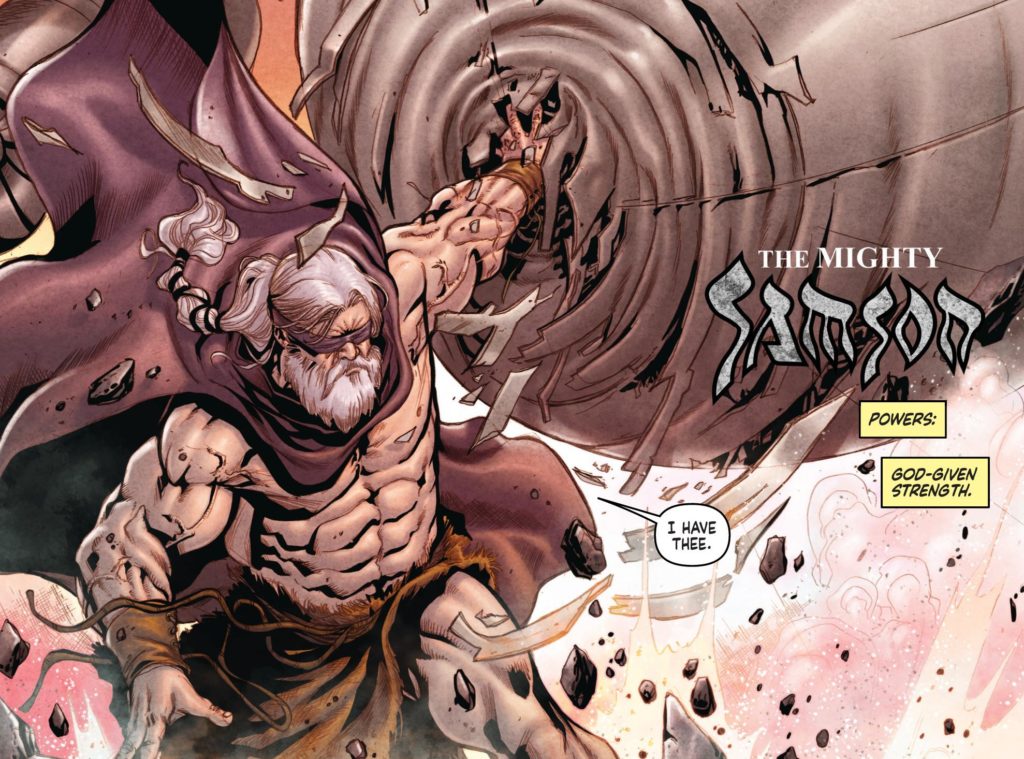 However, that is the intrigue of this book. I am so excited to read how the story unfolds because it is one that I have not read before. It really did a great job of grabbing my attention, and keeping hold of it. I have not read any of Rob Williams books before Project Superpowers, but based off of this first book, I would be willing to pick up anything else by him. He writes very clearly, but keeps the reader engaged with intrigue and mystery.
Rounding out the amazing story writing is the artwork by Sergio Davila and colors by Felideus. The book is visually stunning. There is so much detail in each panel. I was really impressed by the facial expressions of the characters. It's like I was able to feel what they were thinking. The comic medium is generally so full of blank stares and cookie cutter expressions, but this book really stands out. You should pick up a copy just to look at the gorgeous artwork.
The Verdict
Pick up this book! It has a unique look at what a superhero is. There is a plethora of mystery and unanswered questions, especially if you are like me and have no idea what the original Project Superpowers is about. But the beauty of this, is that I actually want to know the answers. The book held my interest through to the end, and I can't wait to see where this story goes. It is a gorgeously drawn and colored book from beginning to end. Check it out now!
5/5